BECOME A GREEN SEAL CERTIFIED SAFETY TRAINER
Online Train-The-Trainer Classes Available
Interested in delivering Green Seal Safety Courses online or in-person? We work with three types of specific safety trainers.
How It Works
We are passionate about the delivery of safety training! This is why have a five-step qualification process for anyone wishing to become part of our exceptional network of training partners. From an initial application and interview to instructor training, our approach has proven to be one of the best in the business.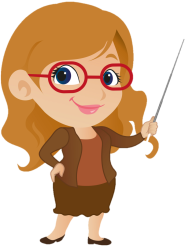 Once you are accepted as a valued safety training partner, you can choose one of our train-the-trainer packages.
Regardless of the level you choose, we grow with, because of, and for our training partners. It's not unusual for our training partners to start with just a few (accredited) courses and move up. There's no difference in how we serve, but depending on the natural grouping you are in, there are some discount benefits.
Green Seal Training Levels
It is important to note that each training level requires instructors to possess a minimum student level in three CORE courses (Hazard Assessment, WHMIS and Transportation of Dangerous Goods GHS).
Each instructor package provides access to our special Training Platform Hosting.

Join Our Newsletter
We do not share your data with anybody, and only use it for its intended purpose.